When was the last time your laced up your skates + hit the rink? While the heyday of roller skating might be behind us, many across the country are keeping the tradition strong and rolling into fun!
Lola Star's Dreamland Roller Rink
This quirky, open-air rink is an institution of the NYC skating scene. Get ready to dress up as you try to keep with with the crowds and the theme of the week, whether it's Saturday Night Fever, Soul Train, or 90's hip hop!
Photo Courtesy of Erika Kapin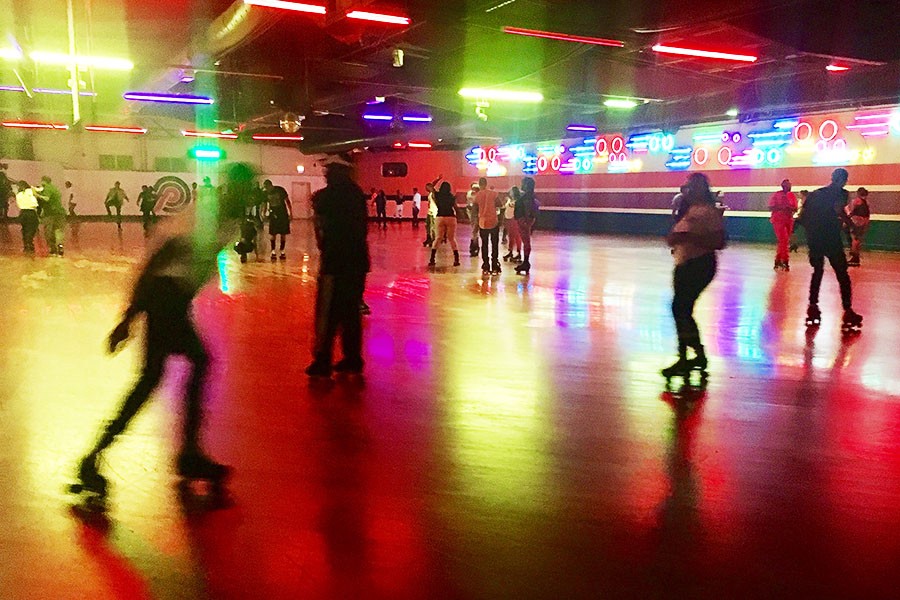 The windy city's skating culture is alive and well at "The Rink", a beloved Chicago establishment that's been in operation since 1975. On these maple floors you'll find local masters of Chicago's signature skating style, the JB.
Photo Courtesy of Mel Magazine
Texas Skatium is a family friendly venue known for its party atmosphere. The rink offers a variety of events each week, from family fitness skating sessions to pizza parties on Friday nights! With bounce houses in addition to great skating spaces and DJ'd music selections, Texas Skatium is the number one skating destination in the Dallas area.
Photo Courtesy of Texas Skatium
Northridge Skateland is perhaps one of the most famous skating rinks in the country thanks to appearances in a wide range of feature films, TV shows and music videos. Take your skating experience to another level with the venue's talented DJ's, endless music library, movie screens projecting images, music videos and movie clips, and a video game arcade for some extra action!
Photo Courtesy of Skateland
Visit Oaks Park Amusement Park, the oldest rink in America, for a trip back in time to the golden age of roller skating! Opened in 1906, Oaks Park has become a household name in the Portland Area, offering a unique skating experience from open skates for different age groups, to skate and sing karaoke nights, to live pipe organ sessions on Thursday nights to bring you a skating soundtrack like no other!
Photo Courtesy of Oaks Park