Best Friends Animal Society - Kanab, UT
A place of healing for homeless pets, Best Friends Animal Society is home to over 1,600 animals, and is the largest sanctuary of its kind in the United States. Volunteers have countless animal experiences to choose from, helping with tasks in the shelter's various animal areas, from Dogtown, to Piggy Paradise, to Horse Haven. Whether you're interested in dog walking, rabbit grooming, or just keeping a shy cat company, there's a way for everyone to help! If your days are already full hiking and exploring the surrounding Utah sights, sign up for an Animal Sleepover, where you'll give a sanctuary animal the change to snuggle with you for the night!
No matter what kind of animal experience you're looking for, you're sure to find it here! BFAS is a perfect voluntourism destination for families, couples and solo travelers, so you'll want to schedule your volunteer experience as far in advance as possible as animal sites and lodgings fill up quickly.
To learn more about Best Friend's work, book your volunteering experience, or find out how to from home, visit https://bestfriends.org/
images courtesy of Best Friends Animal Society

Youth Rebuilding - New Orleans, LA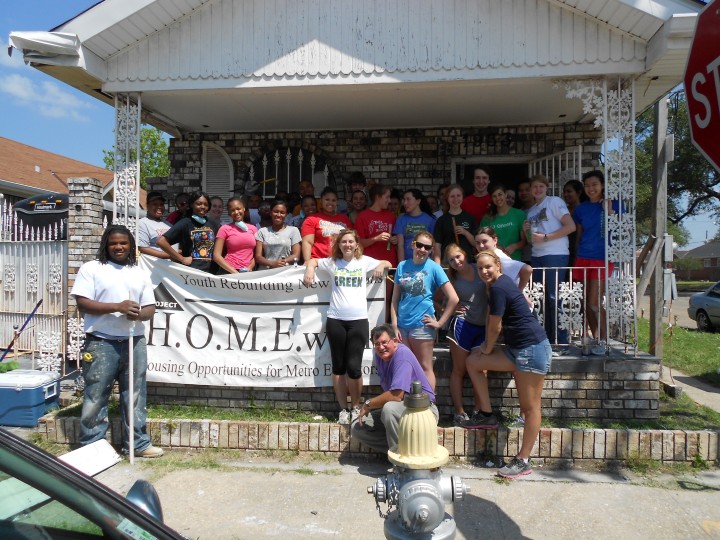 While the city of New Orleans has come a long way since the devastation of Hurricane Katrina, many areas are still suffering from the storm's effects. Volunteers for Youth Rebuilding New Orleans rebuild homes in some of the most impacted neighborhoods, revitalizing communities and improving living conditions. Many of these rebuilt houses are then sold to teachers at 80% of the market value in order to promote education in the city.
Anyone can be part of this powerful movement, as no prior skills are needed to work on the sites. Volunteers will help with anything from demolition, to framing or light construction, to painting and landscaping, making it an exciting experience where you're sure to pick up some valuable skills!
As Youth Rebuilding mainly works with young adults and their parents, it's a great volunteering vacation option for families, but don't be discouraged if you want to help as a solo traveler, they're always looking for an extra set of hands! The organization also specializes in group community service opportunities and offers all-inclusive volunteering experiences to make your lodging and worksites as convenient as possible! What better way to end your trip to NOLA than with a day of hard work that gives back to the city?
To learn more and book your own volunteering experience, visit http://yrno.com/
photos courtesy of Youth Rebuilding New Orleans
ReVision Urban Farm - Dorchester, MA
Located in the heart of the Dorchester, Boston neighborhood, ReVision Urban Farm is a community agriculture project that grows and distributes fresh produce to residents of the ReVision Family Home as well as members of the greater community. On top of working to provide healthy food options for the public, the organization also works to provide job training for youth and Boston's homeless.
The farm is able to operate successfully thanks to the help of solo and group volunteers who are needed in every season, but particularly from mid-March to mid-November. If you're looking for a chance to give back and get your hands dirty, ReVision is the perfect volunteer opportunity for you! Depending on the season, you could help prepare the fields with compost, work in the greenhouse, transplant seedlings, harvest crops, weed beds, or distribute produce. No matter what task you choose, you'll have the chance to be part of the fresh food movement and an incredible city!
Learn more about ReVision's mission and volunteering opportunities at https://www.vpi.org/revision/
photos courtesy of ReVision Urban Farm
Chicago Cares - Chicago, IL
Chicago Cares is a resource unlike any other, dedicated to mobilizing volunteers throughout Chicago to build a stronger city. With a focus on community and bringing together people from different neighborhoods, there's no better way to get to know people and feel like a local while on vacation.
The organization makes it quick and easy to find the right volunteering experience for you, and unlike many other voluntourism organizations that focus on extended service opportunities, Chicago Cares specializes in shorter experiences that you can fit into your day. Whether you're free for one hour or four, you're sure to find a site that works for you! Take your pick from a number of options such as serving breakfast to senior citizens, organizing donations at a clothing drive, cooking at a homeless shelter, or cleaning up a public park. No matter how you choose to contribute, you're sure to make some meaningful connections and help improve the city!
To view a full calendar of volunteer opportunities visit https://www.chicagocares.org/
photos courtesy of Chicago Care
Nature Corps - National Parks, CA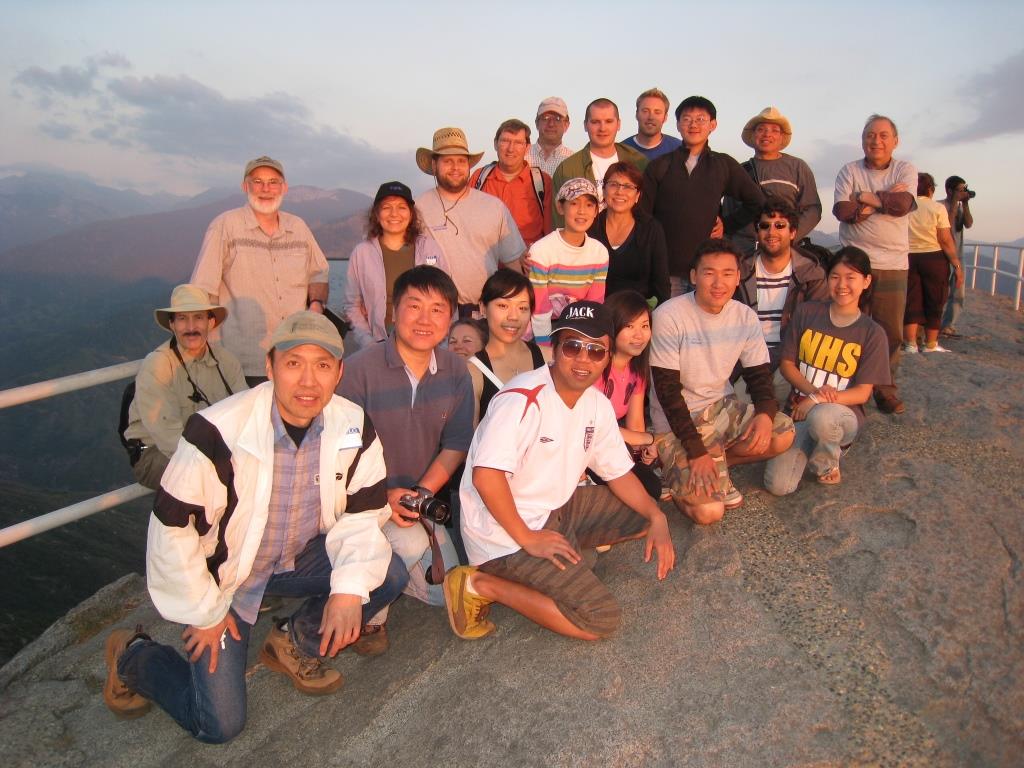 If you're looking for a way to give back on your travels while still enjoying the relaxation of a true vacation, look no further than The Nature Corp. For 30 years, this all-inclusive, award-winning tour program has held volunteer vacations in a number of California's national and state parks. Join fellow nature lovers as you work to help restore beloved parks and ensure precious wilderness spaces are preserved for generations to come!
Choose from multiple trip options, such as the "Yosemite Volunteer and Culinary Weekend" or "Morro Bay and Hearst Castle Voluntour", each set in a stunning location with plenty of work to be done! Volunteer tasks range from dune restoration projects, to invasive species removal, to seed collection and sapling planting.
But it's not all hard work! You'll get the chance to enjoy your beautiful surroundings on hikes and tours, as well as relax, with campfire hangouts and food or wine tastings! These sophisticated voluntourism options are perfect for adults in search of the balance of vacation and service!
To learn more and sign up a voluntouring trip of your own visit http://www.thenaturecorps.org/
images courtesy of The Nature Corp


Have you been a part of a vacation volunteer group before? How was the experience? Let us know in the comments!