Nestled in Northwest Philadelphia, the Wissahickon Valley includes 57 miles of trails stretching over 2,000 acres of woodlands and meadows and along the Wissahickon Creek. The park offers plenty of room for Philly natives and visitors alike to hike, back and horseback ride all within the city limits. For a lighter stroll, take Forbidden Drive, the flat gravel road that follows the winding creek, or head up into the forest trails for a steeper climb or bike ride. Wissahickon is also a great destination for avid bird watchers as the valley is home to large populations of woodpeckers, nuthatches, owls, chickadees and many other important birds. History buffs can get up close and personal with the park's historical sites and monuments dedicated to the local Leni Lenape tribe and the area's early Quaker settlers.
Drive Time: 20 minutes
This 237 acre park was the first state park in Vermont's history and has remained a favorite hiking location ever since! The park's family-friendly, relatively easy trail attracts hikers of all skill levels and nature lovers from across the state. If you're looking for incredible views for minimal effort, Mount Philo's 1 hour trek is the perfect hike for you! When you reach the summit you'll be blown away by the stunning views of Lake Champlain and the Adirondacks towering in the distance!
If you're looking to work up a sweat on a more intense climb, check out one of Burlington's many other surrounding wilderness areas such as Mount Hunger, Snake Mountain or Camel's Hump. The extra challenge and unparalleled views make the longer drive more than worth it!
Drive Time: 36 minutes
This National Scenic Trail stretches for over 1,000 miles across the state of Wisconsin. The trail's glacier-formed landscape includes forests, prairies, lakes and rivers, along with unique crater-like depressions and ridged outcroppings. The varied terrain makes the site an ideal recreation destination for activities including hiking, multi-day backpacking, snowshoeing, and cross country skiing. Hikers and outdoor enthusiasts can pick up the trail at countless points in over 31 different counties, so you'll be able to plan a trip no matter where in the state you are or how much time you have! The trail's mission is to protect and preserve Wisconsin's unique geologic and cultural history, so as you explore you're bound to fall in love with the natural setting and learn more about the state's rich past.
Drive Time: 40 minutes
Cuyahoga Valley National Park
Only a short drive from downtown Cleveland, the Cuyahoga Valley gives way to an expanse of thick forests, rolling meadows, and open farmland. Within the Cuyahoga National Park you'll find the Cuyahoga River, 125 miles of hiking trails, and beautiful waterfalls. Some of the park's most popular sites include Blue Hen Falls, a 15-foot waterfall at the end of a half mile trail, and Brandywine falls, a towering 65-foot fall you'll find at the end of the Brandywine Gorge Trail. The park is open to recreational activities of all kinds in every season from hiking to biking to kayaking and canoeing.
The area's transportation history is also on display at the park's historic Canal Towpath, Canal Exploration Center and the National Park Scenic Train, where visitors can enjoy a ride past unforgettable views and wildlife!
Drive Time: 30 minutes
The largest municipal park in the United States, South Mountain Park encompasses over 16,000 acres of the Sonoran Desert, protecting and sharing a landscape and ecosystem unlike any other with thousands of visitors each year! The park is home to an Environmental Education Center, extensive hiking and biking trails, and a horseback riding center at Ponderosa Stables. The most popular site in the park is Dobbins Lookout, an observation platform at the top of Summit Drive that offers incredible views out over the desert and the entire city! Some of the park's top hiking trails include Holbert Trail, which leads up to the summit, and the Mormon Trail to Hidden Valley route.
Drive Time: 20 minutes
Austin is known for its outdoorsy attitude and abundance of green spaces, like local favorite, Bull Creek District Park. This park and green way is the perfect spot for a relaxing hike along the 2.9 mile trail or for swimming in and exploring Bull Creek's waters, especially in the summer! During rainier months, visitors can enjoy the many waterfalls and natural water slides that form throughout the park! Bull Creek is also known for its rich natural history, and is a popular place for prehistoric fossil finds!
Further outside the city limits you'll find many other beloved parks and preserves including Bastrop State Park, known for its new growth forests and historic cabins, West Cave Preserve, known for its cave formations, waterfalls and lush greenery, and Pedernales Falls State Park, known for its ever-changing river views!
Drive Time: 30 minutes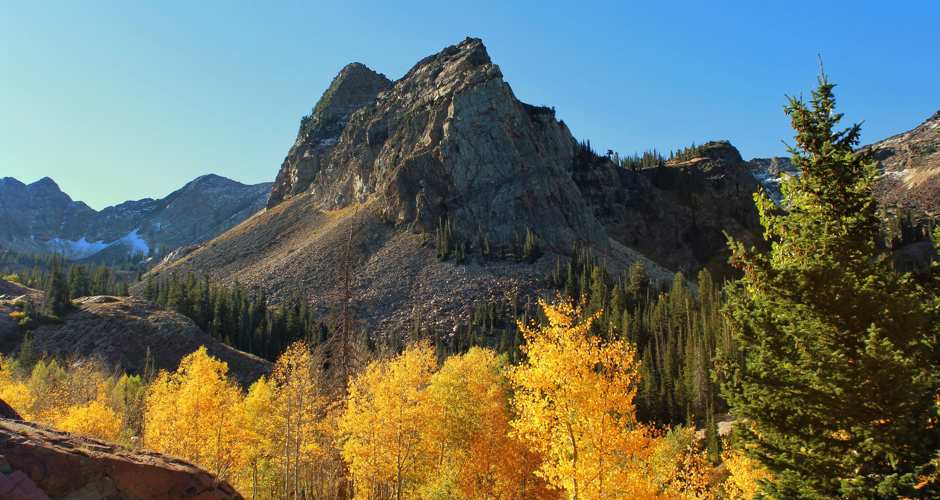 Big Cottonwood Canyon is located in Utah's Wasatch Range and is home to luxury ski resorts and world class recreation sites, from rock climbing routes, to hiking trails, to mountain biking paths! One of the top trails in the area is the Brighton Lakes Trail, a two mile trail that starts in the Brighton resort parking lot and takes hikers past four different lakes, countless wildflower meadows, and on most days, a moose or two. Other favorite spots include the Donut Falls and Hidden Falls trails, both of which stop at the feet of stunning waterfalls!
If you're looking for a trek even closer to downtown, try one of city's many foothill trails including the Bonneville Shoreline Trail, Mount Van Cott, or The Living Room Trail.
Drive Time: 20 minutes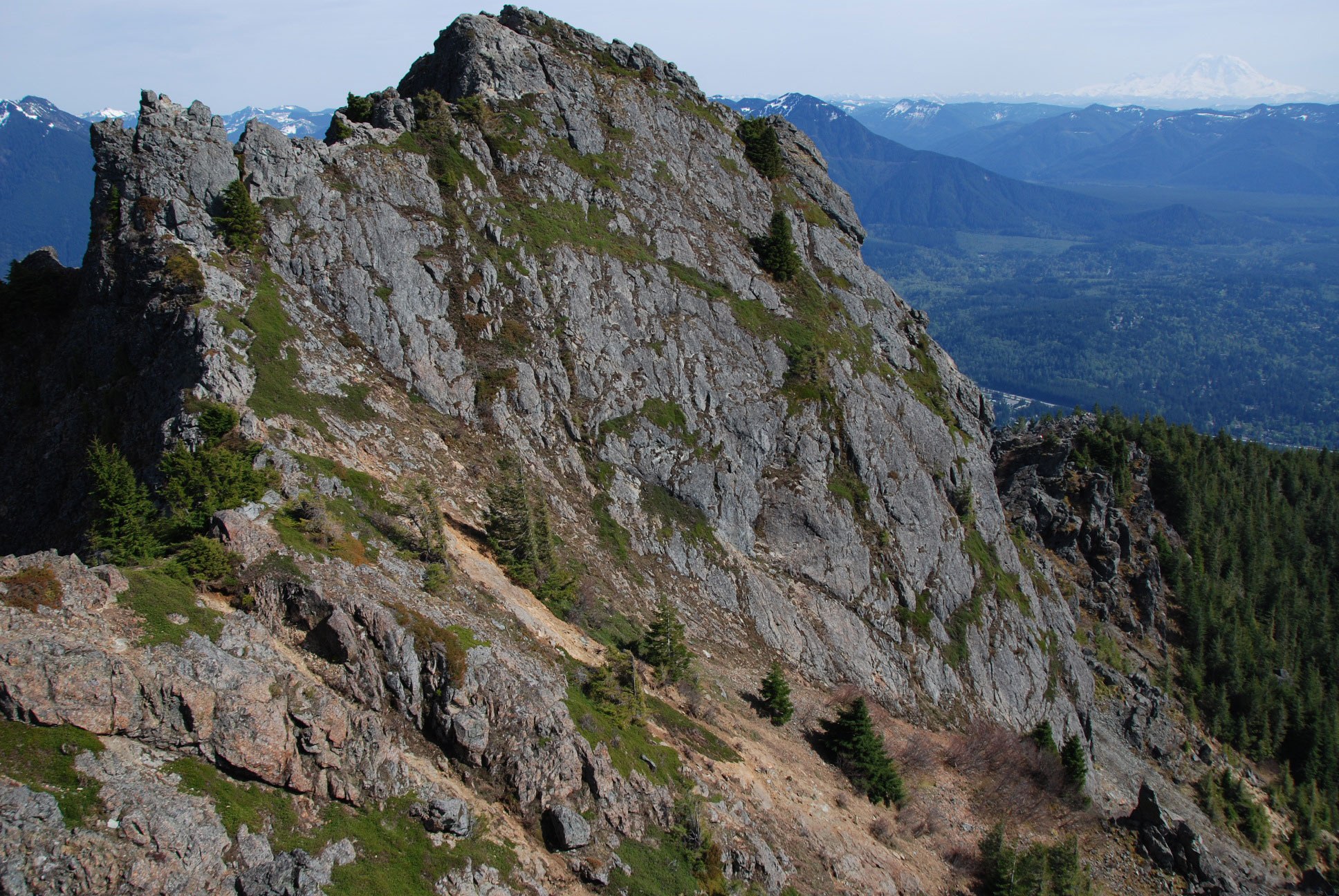 There's a reason Mount Si is one of the most popular trails in the entire state of Washington! The 8-mile round trip trail has an elevation gain of 3,150 feet and gives hikers a taste of true wilderness less than an hour away from downtown Seattle. Its a perfect day trip destination for novice and experienced hikers alike, taking most hikers 3-4 hours to complete. Visitors will pass old growth and new growth forests, share wildlife sightings, and enjoy views of impressive Mount Rainier as they bask in the sun at the summit. Mount Si is a perfect introduction to the mountainous terrain, breathtaking views, and undeniable magic of the Cascade Range.
Drive Time: 45 minutes
Did we mention your favorite hikes in the USA? Let us know in the comments!