Here at Pack Up + Go we understand that sometimes all you want to do is cocoon yourself under a blanket and sleep the winter away. That's why we want to help you shake off that mid-season slump with a list of festivals around the US.
Check out these fun festivals that will have you wishing for a winter that never ends!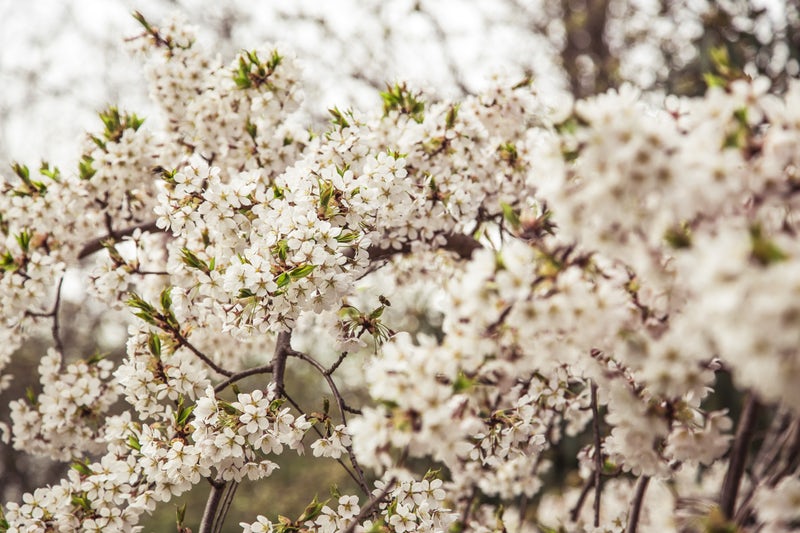 Where: Charleston, SC
What: Live out your millionaire fantasy as you are invited into the private homes + gardens of the city's most extraordinary properties. Pair your tour with a musical performance, food + wine tasting, or history walk to experience all that Charleston has to offer.
When: March 13th - April 18th
National Cherry Blossom Festival
Where: Washington, DC
What: Located in the nation's capital, the National Cherry Blossom Festival honors history, nature + beauty. After you witness hundreds of pink and white cherry blossom trees bloom around the National Mall, check out the cultural festival and special events!
When: March 20th - April 14th
Where: Mobile, AL
What: Join the Providence Hospital Foundation this year for its 26th annual horticultural extravaganza! Take in the enchanting landscape gardens or participate in a seminar at the largest outdoor flower + garden event on the Greater Gulf Coast.
When: March 21st - March 24th
Where: Nederland, CO
What: Citizens of Nederland, CO knew that the only way to honor the true story of Bredo Morstoel was to create a festival that was just as wacky as his situation. Now 18 years running, this festival attracts thousands of participants who join in on the fun through costumed polar plunging, frozen t-shirt contests + even downing frozen slushies to win the brain freeze contest!
When: March 8th - March 10th
Where: Tahoe City, CA
What: Tahoe City's SnowFest! packs the beginning of February with nonstop contests. Compete for bragging rights as you scarf down ice cream or try your hand at the Alaskan Open Snow Golf Tournament!
When: Feb 28th - March 10th
Where: Newport, RI
What: Embrace the winter season with 150+ special events in this Newport County festival. From a chili cook-off to an ice sculpting demonstration, there is something for everyone at this 10-day celebration!
When: February 15th - February 24th
Houston Livestock Show and Rodeo
Where: Houston, TX
What: Attend the world's largest livestock exhibition and rodeo event in order to connect with your inner cowboy. With almost 100 years of experience, this rodeo has evolved to include performances from popular musicians, livestock auctions, a carnival + much more!
When: Feb 25th - March 17th
Southeastern Wildlife Exposition
Where: Charleston, SC
What: Celebrate the sporting lifestyle + environmental art through this 3-day showcase of Southeastern wildlife. Enjoy the art exhibits, sporting demonstrations, and exposition events as they help you connect with your wild side!
When: February 15th - February 17th
Where: Charlottesville, VA
What: Whether you're a novice or an expert, crack open a book at the largest gathering of authors, writers, and readers in the Commonwealth. Make the most of your time there by attending an author reading, book signing, panel, or discussion!
When: March 20th - March 24th
Peaches to the Beaches Yard Sale
Where: Savannah, GA
What: Spanning over 200 miles, this yard sale follows U.S. Highway 341 through the heart of Georgia. Be on the lookout for an official site banner or an official vendor sign in order to ensure the quality of the antiques + hand crafted items that the vendors will be selling.
When: March 8th + March 9th
Where: Spanish Fork, UT
What: Welcome the beginning of Spring with a burst of color and life! The Holi Festival of Colors attracts tens of thousands of participants with live music, authentic cuisine + clouds of color.
When: March 30th + March 31st
Where: New Orleans - LA, Mobile - AL, Galveston - TX, Universal studios Orlando - FL, San Diego - CA, St. Louis - MO
What: Grab some beads and join the parade at the biggest party of the year! Mardi Gras is the perfect holiday to explore your wild side with fun costumes or cajun cuisines.
When: March 5th
St. Patrick's Day
Where: Chicago - IL, Boston - MA, New York City - NY, San Francisco - CA, Savannah - GA
What: Celebrate Irish heritage alongside some of the largest cultural communities in the United States. With parades, festivals, corn beef + cabbage, and rivers dyed green, you won't need luck to have fun this St. Patrick's Day!
When: March 16th + 17th