Many people in Western Pennsylvania, where Pack Up + Go calls home, have strong feelings about Ohio and not all of those feelings are great. To honor the Buckeye state on #NationalOhioDay we wanted to highlight some of the reasons that Ohio is not the worst state written by one of their own.
The great state of Ohio has three major cities: Cleveland, Columbus, + Cincinnati - some states don't even have one (looking at you, Wyoming)!
Cleveland
Located on the shores of Lake Erie, Cleveland emerged as a great American city thanks to its manufacturing past. Today, Cleveland is known for its world class institutions like the acclaimed Cleveland Museum of Art, the Cleveland Orchestra, + the I.M Pei designed Rock + Roll Hall of Fame. Not to mention a dedicated fan base to the Cleveland Indians, Browns + Cavaliers, Cleveland boasts itself as a sports obsessed city. Additionally, Cleveland is known for having a good time + night life, with more than 30 breweries in the greater Cleveland area, the famous Nighttime Jazz Club + countless top-notch restaurants popping up!
Columbus
The State's capitol, Columbus, continues to emerge as an up-and-coming city. With a booming population (the largest in Ohio), increasing income growth, and a hot housing market, it's no surprise that people are flocking to this Midwestern city (the 14th largest in the United States)! Columbus is a hub for young professionals thanks to Ohio State University having its roots here. In fact, a large chunk of the population is under the age of 40! This underrated city is also a foodie paradise with creative restaurants for every cuisine. And lastly, but not least, Columbus is much more fashionable than you might think! It is often called the third fashion capitol of the United States after New York + Los Angeles because of the many notable fashion houses that call it home. In fact, the region ranks No. 1 among large U.S. metros in concentration of apparel headquarters!
Cincinnati
The southern most major city on our list, Cincinnati, definitely has Southern charm thanks to its close proximity to Kentucky. A dynamic history of steamboat travel developed the city into a gateway to the American West early on in the country's lifetime. Today, Cincinnati follows suit behind Cleveland + Columbus as an emerging city with an impressive amount of development occurring in its greater region. Visit the city's world class theaters like the historic Cincinnati Music Hall, see a game at the Great American Ball Park (home to the Reds) + eat a famous Cincinnati Chili Coney Dog!
2. Expansive Farming Industry
Although outsiders like to poke fun at the fact that Ohio has a large number of farms, the stereotype has some validity. Ohio ranks in as one of the biggest farming states with more than 70,000 farms. 14 million acres of farmland, + a crop value at $6.5 billion in 2016. Thanks to this expansive farming industry, Ohio has great farm to table restaurants, farmers' markets, + orchards, guaranteeing that you're never far from fresh food.
Here are our top picks for the best Farm to Table restaurants in Ohio:
Acre - Columbus

This airy, fast-casual restaurant in the State's capitol serves the best farm-to-table fare at a reasonable price. Partnering with local farmers, growers + artisans, Acre is committed to high-quality, locally grown, + wholesome foods.

Toast - Cleveland

This farm-to-table gastro-pub + wine bar sources its ingredients from local purveyors, artisans, + farmers to deliver high quality curated cheeses, pickles, + charcuterie boards.

Wildflower Café - Mason

This intimate, folksy, family-owned café locally sources their ingredients for gourmet, American fare + is located in a converted century old farmhouse.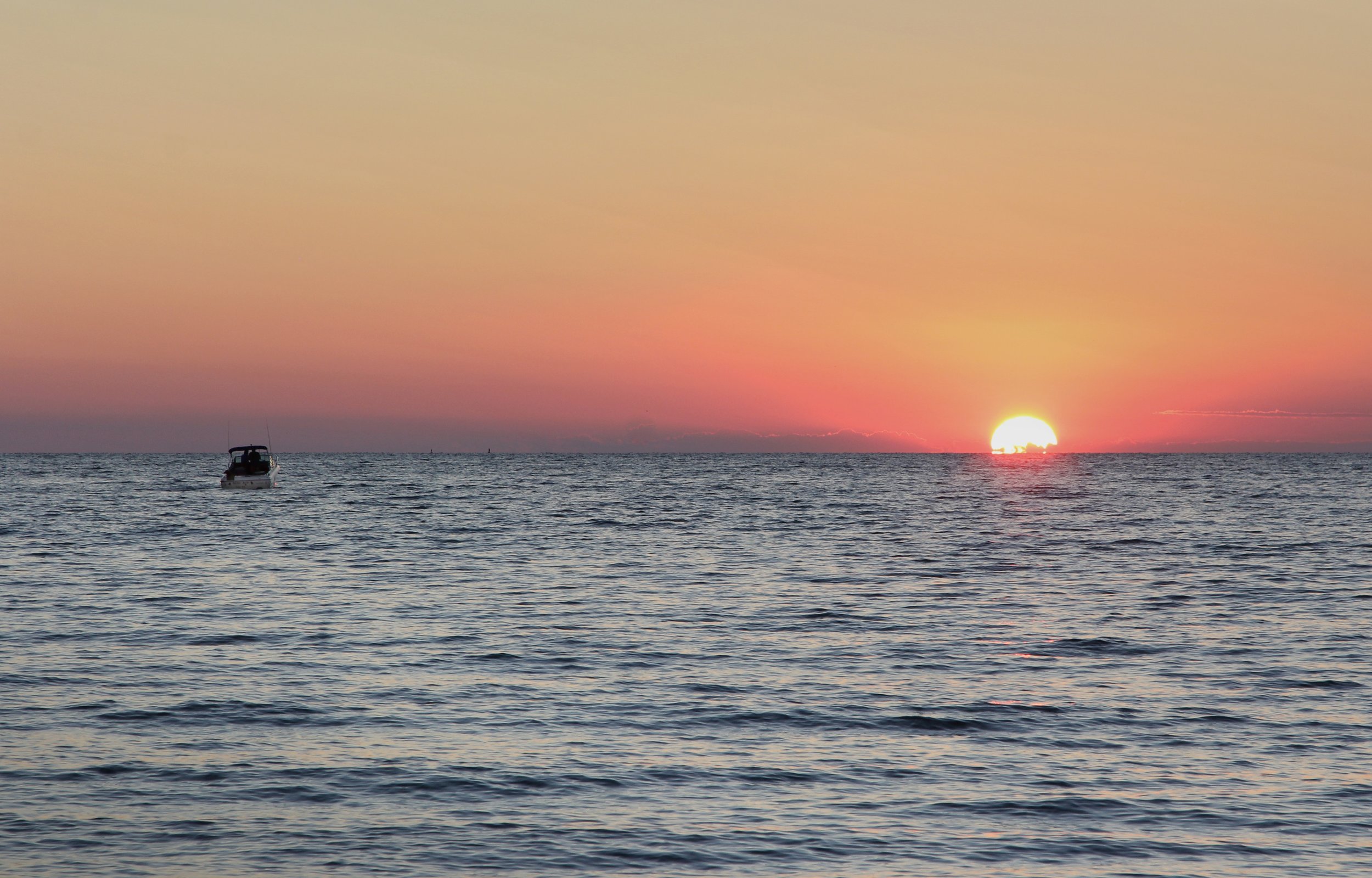 There's something different about Ohio's Lake Erie Coast. Boarding the Northern perimeter of the state, Lake Erie offers the Midwest a little slice of paradise. This expansive lake, although the shallowest of the Greats, is the eleventh-largest in the world in terms of surface area + is shared between Ohio + Canada. Stretching 100-miles of coastline between Cleveland + Toledo, the Lake Erie shore is home to dozens of resort towns.
Explore its islands like South Bass Island and its village, Put-in-Bay, a popular summer destination famous for its alcohol related actives, and Kelleys Island, a popular family destination. Throughout the entire coast, enjoying swimming off sand + rock beaches, renting boats, and paddle boarding. Enjoy Victorian-Era towns known for their lighthouses, harbors + picturesque cottages.
When not enjoying the amenities of the Lake, visit Cedar Point, one of the largest amusement park in the world. With its doors opening in 1870, it also stands as the second oldest! Known as "America's Roller Coast", Cedar Point boasts 71-rides including 17 roller coasters + is the only amusement park in the world with 6 roller coasters over 200 feet tall. Notably, Cedar Point received the Golden Ticket Award for "Best Amusement Park in the World" from Amusement Today for 16 consecutive years from 1997-2013! Unsurprisingly, the park is the most visited seasonal amusement park in the United States with an estimated 3.6 million visitors in 2017.
4. Midwestern Friendliness